What are your favourite things about summer? Is it time with good friends? Being outside with your family? Sitting on the pool with a refreshing summer drink? We at esarom invite you to put up your feet and look out with us for new delicious summer flavours. Take part in our insights of our new Summer Joy Energy Drink Selection, coming right with the first breeze of summer!
TOP PERFORMER ENERGY DRINK
The sales forecast for Energy Drinks is broadly positive for the coming years. Compared with other non-alcoholic beverage categories they are said to have the highest growth rates on the market. Globally seen consumption is expected to go up by 31% until 2026 (Source: Global Data). Promising figures, which inspired us to develop a seasonal edition full of summer feelings and joy.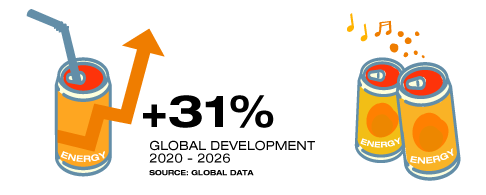 SUMMER FEELINGS
When tasting in-house with our colleagues there was a clear favourite: Dragonfruit. Exotic and a real eye-catcher with its tropical pink colour, it lets you dream of a warm summer breeze. By the way: Did you hear about the
study at the University of Westminster,
UK suggesting pink drinks boost our energy level stronger than others and improve running speed? Another fruit of the cactus family delighted our sense of taste. And if we scroll through the Energy Drink shelves in Austrian supermarkets we can say this fruit has got already more fans: Prickly pear. The fruit of the cactus Opuntia, native to Mexico. Sweet with a slight acidic touch, it is a perfect summer-Energy drink. If you feel like cooling down, Summer Joy Mandarin-Mint with smooth cooling effect is the right choice. A mix of sweet citrus and menthol, great for a hot day!
SEASONAL EDITIONS ARE PERFECT TO MEET THE ADVENTUROUS CONSUMER'S NEEDS AND SPOTLIGHT YOUR INNOVATIVE POWER.


SUSANNE WINTER, MARKETING
SUPER POWER
The idea of emphasizing the power aspect inspired us to take up superfruit-elements like the powerful cranberry and blueberry into the range. Enjoy the good vibe!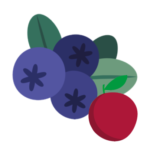 ESPECIALLY FROM AUSTRIA
In Austria it is popular to drink wine with sparkling water as refreshment in summer, called Spritzer. It is a cultural asset as the Wiener Schnitzel or Kaiserschmarrn and associated as light and tangy refreshing drink. Some like it rounded off with various additives. "Kaiserspritzer" e.g. includes elderflower syrup or the lightly violet "Veilchenspritzer" is made with violet syrup and a little lemon juice. Austria is the homeland of Energy Drinks, underlining this with the taste of Spritzer can be interesting abroad as well.


HOT SUMMER HITS
You're still missing the right soundtrack to enjoy your cool summer drinks?
We have collected the best summer hits that makes summer mood.
Have fun listening and enjoy your summer days!



Music on – esarom Summer Joy Playlist
BE PART OF IT
Of course there are many more Summer Joy ideas. No matter what certain concerns you have, surprise your customers with individually created Energy Drinks and new, innovative sorts. Be part of this trend with us as partner.
Get in touch. We feel happy to create your Summer Joy Energy Drink with you.
See more refreshments in our Concept Store!