Trendscouts notice growing interest in regional products. On the one hand products from the region we live. The trend LOCAL FOOD was already here the last years (Source: Food Trend Map 2021). The circumstances COVID-19 caused push the trend. Fired by a stronger desire of transparency and safety. On the other hand products from regions far away from our home. Many of us love the kitchens of foreign countries. Like – from the European point of view – the Taste of Asia.
Although you can not lump the whole continent together, there are elements the average (European) consumer associates with the Taste of Asia: sweet-sour, matcha, mango, lemongrass, litchi, wasabi, coconut milk, etc. For many people Asian food is not strange anymore, but still not on everday's plate and therefore extraordinary and exciting.
In many cities – and also villages – you can find Asian restaurants. In smaller villages it's mostly the Chinese restaurant. In bigger cities you can also choose between Japanese, Korean, Thai, Indian, Vietnamese, … This gives the people the chance to get in touch with the Asian kitchen without traveling thousands of kilometers.
Many amateur chefs love their wok and became fans of Asian dishes. There are countless Asian cookbooks to get inspired, the food industry supports them with Asian spice mixes, different types of soy sauce etc. Also the range of ready-made-meals satisfies the hunger for Teriyaki chicken noodle bowl or Chop Suey. Fortune cookies and ice cream mochis can be found in a normal supermarket nowadays.
INDULGENT MOMENTS OF WELL FEELING
Yoga or a massage with singing bowls – enjoying these moments in an Ayurveda spa – for some a synonym of relaxing and well feeling. Well feeling can come from inside as well: The Asian kitchen is well-known for its plethora of vegetables and spices and enjoys a healthy image. Trend scouts and futurologists identified health already as one of the resilient megatrends. Eating according to the Traditional Chinese Medicine (TCM) following the 5 elements wood, fire, earth, metal, water becomes one's philosophy and gives spiritual impact.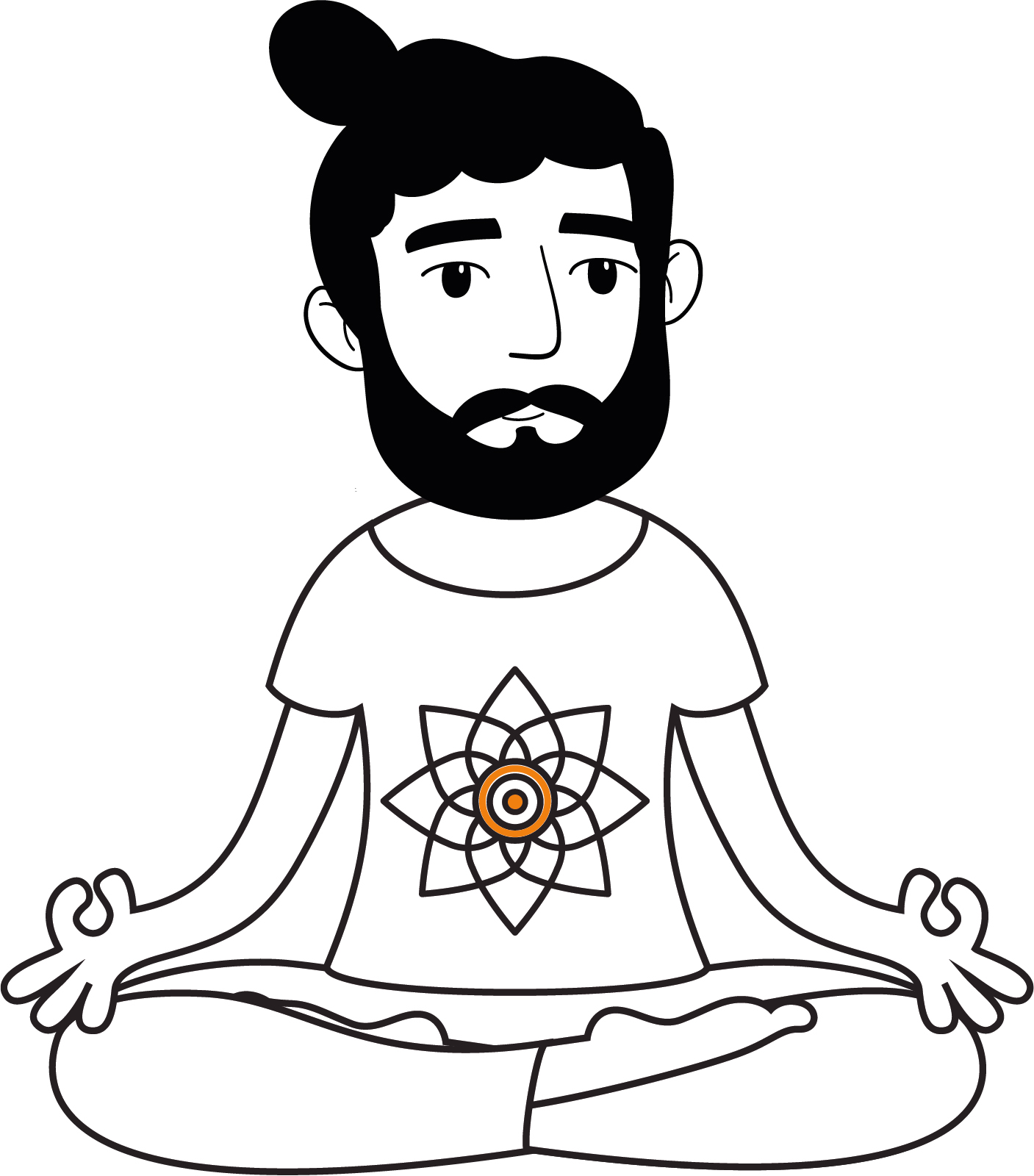 HOLIDAY PICTURES ARISE IN YOUR HEAD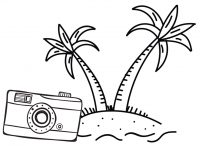 Remembering the last summer holidays on a Bali beach. Seeing the impressive pictures of Buddhist temples in your mind's eye. Thinking of the pulsating life in metropolises like Shanghai or Tokyo. Enjoying the taste of Asia with your drink or treat can stand for escaping the busy daily routine, daydreaming for a while.

THIRST QUENCHERS, GUMS AND CANDIES WITH THE CULINARY CULTURE OF ASIA CAN GIVE THE PEOPLE A GOOD FEELING AND MAKE THEM HAPPY CONSUMERS.
MULTIVARIANT TASTE OF ASIA
Asia is rich in taste experiences. There are plenty of flavours – "easier" ones, means suitable to be everybody's darling or more adventurous ones (The trend scouts of Innova nominated "The Adventurous Consumer": Top Trend Number One in 2019).
We collected some ideas: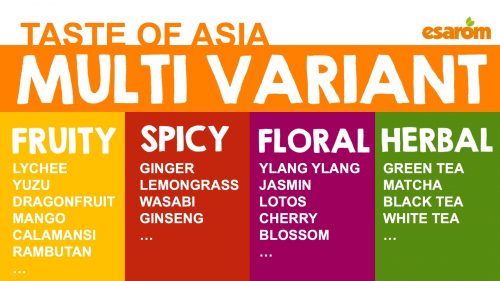 Is there space in your product portfolio for the taste of Asia?
Yes, we think so.

It could be a line extension, part of a product concept with the focus on different regions or continents.
Your products could be on the shelf during the Asia Week many retailers arrange in order to delight the consumers with varying offers. Launch your own brand or cooperate with the retailers by creating private label products.
Create products for foodservice in Asia style, cooperate with Asian restaurants. Mostly they offer a wide range of starters, main dishes, desserts. But the right food pairing drink, a sweet treat for snacking is missing.
Maybe it is a good idea to start with a limited edition. The occasion can be the holiday season in general, or closer related to Asian events like the Chinese New Year or Hanami, the Japanese cherry blossom festival – both well-known in many countries around the globe by now.
Just some inspirations to twist your portfolio, to underline your innovative power, to catch the attention of retailers and consumers.