Why it's time to create foods for game enthusiasts
The global gaming industry value in 2021 exceeded $ 300 billion dollar. In 2023 the number of gamers worldwide is expected to reach 3.38 billion (source: Newzoo). A big heterogeneous group of people that has one thing in common: The passion for esports and/or gaming. In this article we've highlighted the industry's potential for food and beverage producers.
Brands targeting gamers will reach one of the biggest entertainment communities worldwide: Concerning Newzoo, "79% of the world's online population now engages with games in some way or form."

In fact, "engaging with games" doesn't necessarily means "playing" games – the industry has changed from an individual experience to an interactive universe where gaming and game viewership, socializing in games and attending events or concerts in games are now part of.

"3 billion people are part of the gaming universe. To set that in context, we've got 8 billion people living on planet earth."
If you are a product developer for a FMCG brand you might take this insight into consideration when creating a product. According to Newzoo, 80% of the gamers worldwide – 2.16 billion people – consume food or drinks on a regular base while playing.
A big target group that satisfies its hunger and thirst while playing online soccer or ego-shooters, fighting enemies, driving karts, etc… They have little time to eat or drink and probably just one hand free.
80 % of Gamers Regularly Eat or Drink While Playing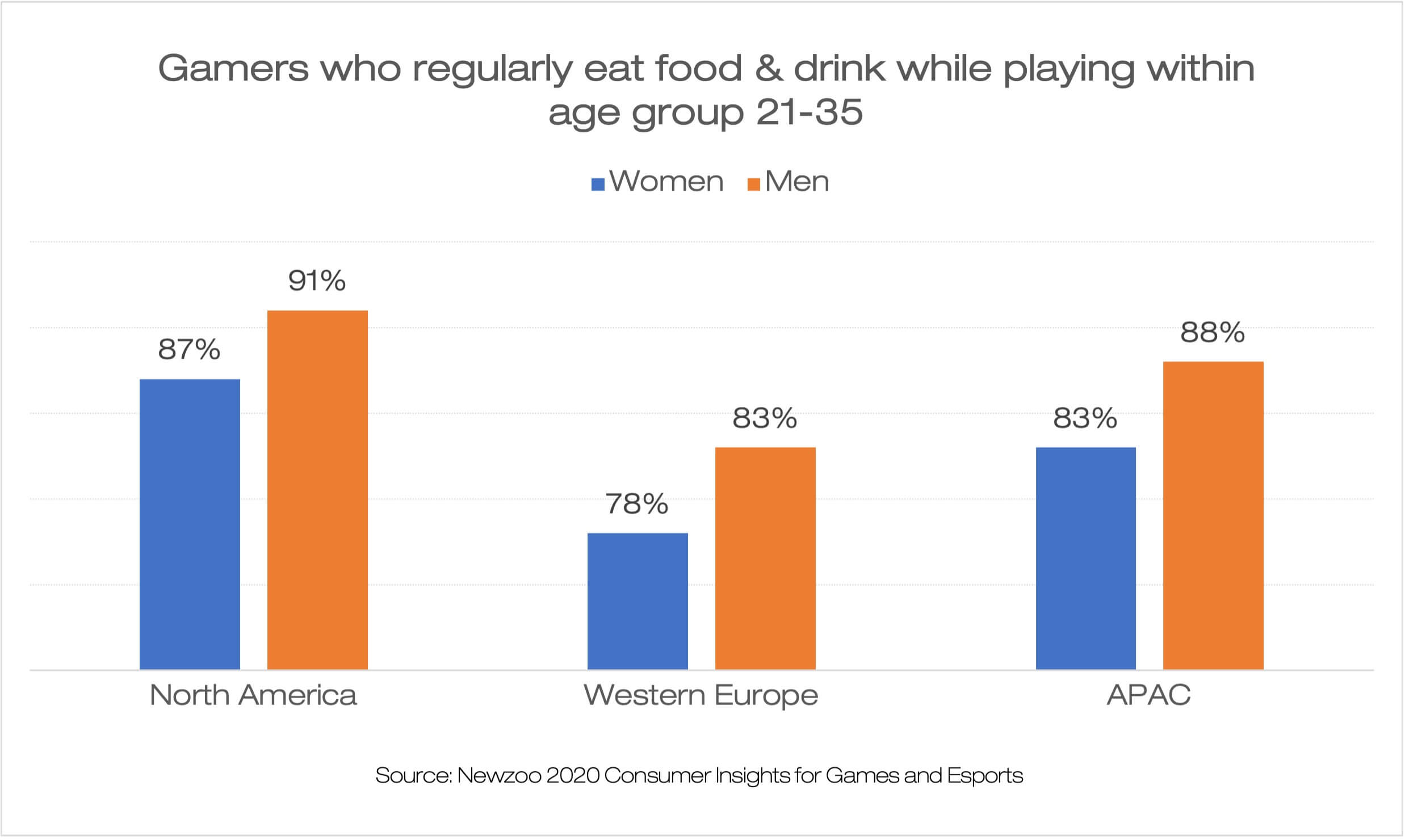 The graphic displays the percentage of gamers in North America, Western Europe and APAC within the age group of 21-35 years (the age group that is most likely to consume while playing), separated by gender (source: Newzoo). Within all regions, the majority of gamers who consume foods or drinks while playing are men. Yet, female game players are on the rise and will represent a growing share within the industry.

Anyway, 80 % of all esports and gaming fans are regularly willing to consume foods while playing. On the contrary, people "just" watching game-related content are even more compliant to regularly eat or drink with a share of 92 %. Now it's time to find out which products they actually consume.
Which types of foods are consumed?
As you can see in the graphic game viewers are in general more likely to consume foods while watching game-related content. It kind of makes sense because viewing is inherently more passive than playing, enabling consumers to multitask more easily.
Salty snacks like chips and crackers are the most popular types, followed by sweet snacks, soft drinks, beer and energy drinks. (source: Newzoo)
While energy drinks were certainly the first products to move into the gaming market, an emerging number of FMCG brands launched innovative products utilizing formats or narratives to appeal to consumers who want more than an energy kick.

Afk (away from keyboard) for a little snack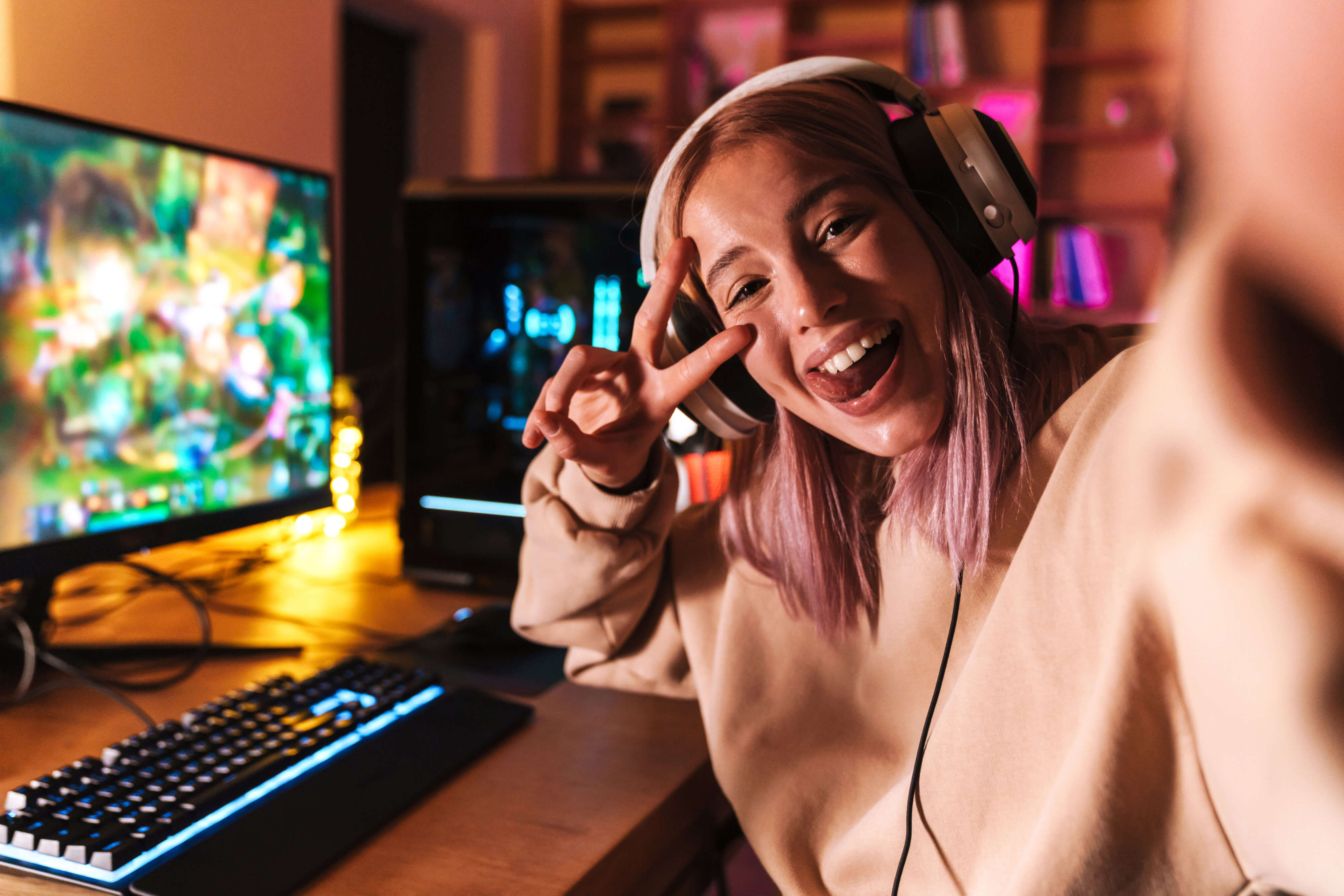 We've noticed that foods and drinks offering functional benefits to gaming skills show great potential. Functional soft drinks, powders and shakes with claims promising to increase focus or fight fatigue enjoy growing popularity within the gaming industry.

Appealing product benefits for game enthusiasts are:
• Mental acuity
• Energy boost
• Eye health
• Satiety
• Relaxation
Think of the new insights coming from a whole generation saying that "gaming" is an integral part of their lives: Products addressing these new needs will achieve target groups that hardly engage with traditional media.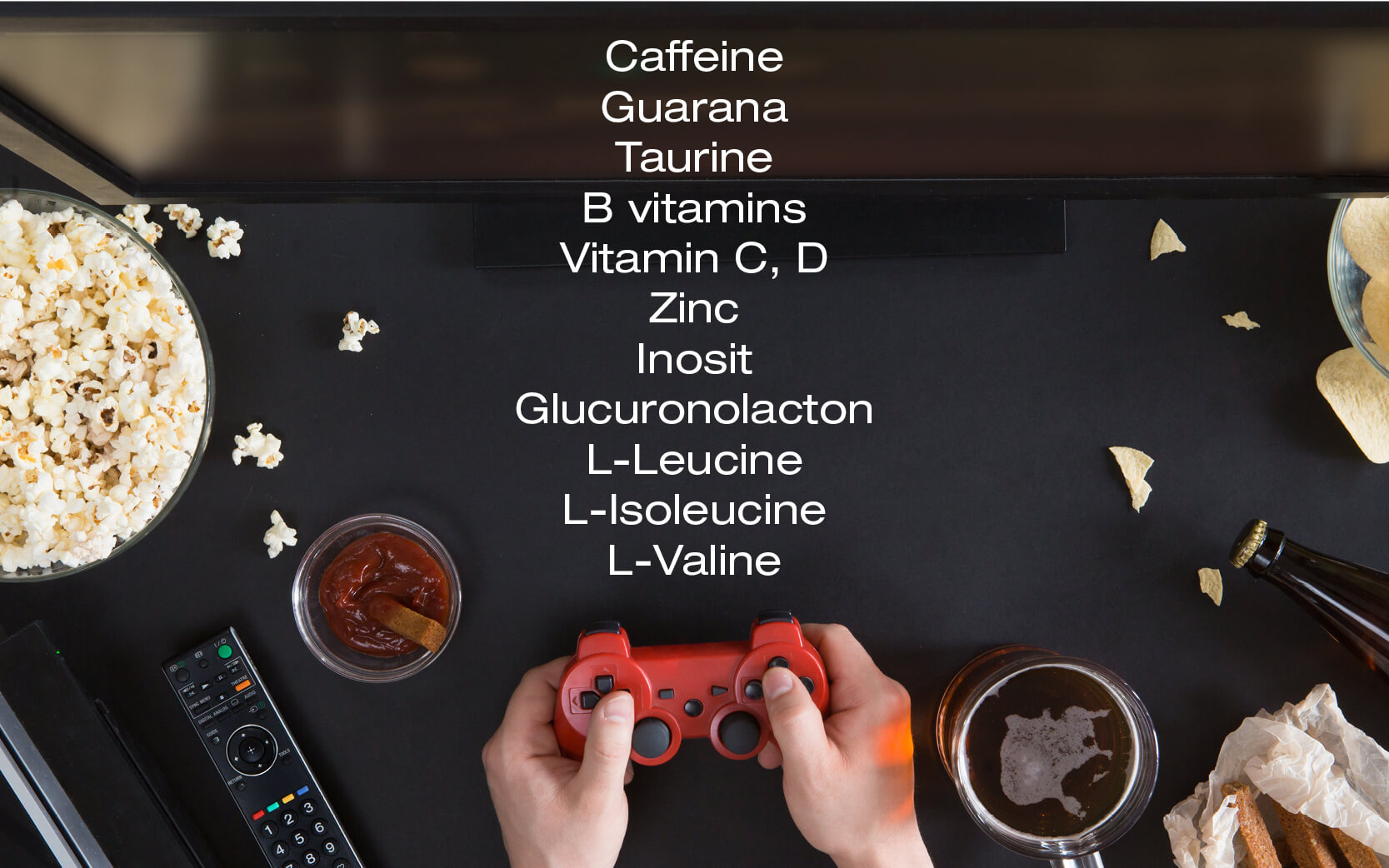 We've been working on concepts that also involve the desired product benefits above – combined with a special taste. Created by the esarom R&D team confectionary – we proudly present the Gamer Gums.
Produced in four different varieties every single gum has a positive effect on the human body, e.g. improved performance for sports and gaming enthusiasts.
The gaming market has already left the stage of being a niche long time ago. However, just a few of the biggest FMCG brands have tried to capitalize on the gaming industry – yet. We expect many more products from beverages to salty or sweets snacks that will be launched in the future.
Nevertheless, products need to provide a functional benefit that will help consumers to win in their virtual games. Benefits such as better focus, energy boost and eye health dominate the gamer's needs.

On top of that, foods and beverages still need to provide a "tasty user experience" in terms of flavour composition. At this point, we'd be happy to support you to meet these requirements by offering a big range of raw materials and expertise around beverages, confectionary and ice cream.

Drop us a message – we'd love to hear from you: