I heard it through the grapevine:
GRAPE IS ESAROM'S TASTE OF THE YEAR 2022.
YES, it is not just a rumour. It's true. The esarom year 2022 is dedicated to GREAT GRAPE.
As New Year's Eve approached, we ate 12 GRAPES, one with every stroke of the midnight bell. That's a Spanish tradition to welcome the New Year. For good luck and happiness!
And we had a lot of our freshly canned Energy Drink GRAPE SECCO, free from alcohol and full of GRAPE flavour. This means we jumped into 2022 sober, sparkling and full of energy.
Why grape?
5 reasons why.
The short version:
GRAPE IS
a stable top flavour.
glocal – global and local.
great for storytelling.
associated with health and well-feeling.
multifaceted.
In food and beverages, Grape is a stable top fruit flavour.
According to Mintel GNPD every year about 1500 products with grape flavour inside are launched globally. Nearly half of them in beverages, about 30% in confectionery and about 20% in sweet fine pastries.
Especially, people living in the region Asia-Pacific love grape flavour. In Europe, we see most of the product launches in Germany, UK and France.
This means: Grape is a flavour people like.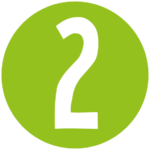 Grape is a glocal fruit and flavour.
Born in the Near East – in the region of today's Armenia and Georgia – 8,000 years ago, grapes are today at home in about 100 countries around the globe. From Argentina to Austria and Australia. Think of the many regions, where wine is a cultural heritage. Around 78 million tons of grapes were harvested in 2020 according to FAO – more than oranges (75 million tons).
The worldwide biggest grape producer is China with nearly 20% of the global harvest volume.
This means: Food and beverage producers around the globe can profit from grape flavouring ingredients and grape recipes. And it makes grape an interesting flavour for international companies offering their products in many markets.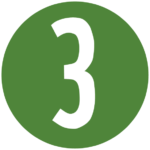 There are many, many stories to tell about grape.
Grape is historical, mythological, biblical, symbolic, picturesque, idiomatic, cineastic, musical, literary, sensational, fabulous.
This gives food and beverage producers a lot of possibilities to communicate with people, to get ideas for the product design, and to create a story around their product.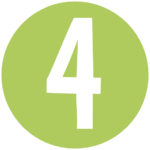 Grape is associated with health and well-feeling.
Grapes are one of the richest sources of polyphenols, secondary plant substances among fruits. The polyphenol resveratrol is said to be a strong antioxidant that can protect our body cells from free radicals. Although research on resveratrol is still in its infancy, it became famous as the French Paradoxon, regarding the French's love for red wine.
Grape seed extract is a valuable ingredient in beauty, especially skincare products due to its high content of antioxidants. In food and drink launches grape seed extract is niche, but according to Mintel an ingredient to watch.
For sure, the grape flavour has no healthy features, but the positive connotations can also cause well-feeling.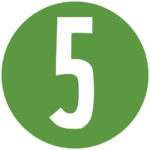 There are thousands of varieties. Typical popular grape flavours are Chardonnay, Sauvignon Blanc, Muscatel, Isabella, Concord – each has its fans, different areas have different grape flavour preferences. E.g. Saperavi is typical for the cradle of grape, Georgia in the Caucasus region.
We also would like to mention the many products made from grapes like raisins, juice, must, wine, verjus, grappa, brandy, … Flavours allow bringing the taste also to non-alcoholic products like fillings for chocolates, sorbet or energy drinks like the GRAPE SECCO Energy Drink we mentioned above.
Last but not least grape gives the possibility to play with colours – yellowish, greenish, different shades of rosé and red to intense purple. Shades of rosé and pink are still trend colours, and they have the power to support the trend "less sugar", because of the psychological effect, that we perceive pink beverages as sweeter.
This means: there are plenty of possibilities to create and design your unique grape flavoured product. Already ideas? We are ready to realize them together.
These 5 reasons inspired us to focus on grape in 2022. In the next months we will show how interesting, diverse and exciting grape flavours can be for creating promising products. Products that offer people happy moments in their everyday life. Because:
GREAT GRAPE – 5 REASONS WHY – DOWNLOAD PDF